Boom, Bust & Echo – When to Profit on Private Placements
The seeds of the boom were sown in the 1830's.
That was the time the first railway was built to connect Liverpool and Manchester. They were two cities that were booming during the industrial revolution.
By the mid 1840's, the British economy was growing. And because of the rise of industry, a new middle class was forming.
Prior to this, the only people investing in businesses were banks and wealthy aristocrats. But now, a whole new segment of the population learned about investment opportunities.
More specifically, the prospect of making big money by buying stock in this brand-new sector.
It's shocking now, but back then no one thought to use trains to move people. How would people ever give up the horse-and-carriage for a noisy and dangerous metal beast?
Against all odds, the Liverpool-Manchester line drew huge ridership numbers and attracted a lot of attention from investors.
The new class of investors were lining up to buy up any railroad company stock they could find. New companies emerged, promising the world and they went ballistic, marketing their stock to investors.
Some of the companies were downright frauds. Like George Hudson, the "Railway King" who once controlled over 1,000 miles of track making a fortune along the way. Until his Ponzi-like scheme of paying dividends out of the company treasury was unearthed.
The eventual Bust came later in 1845, enthusiasm dried up and the railways were not as easy to build as the companies marketed.
Stocks slowed their rise, leveled out and then started to fall. Investors tripped over themselves to head for the exits.
The meltdown continued and many companies went bankrupt, leaving investors with large losses. By 1894, a quarter of all railroads were bankrupt.
Similar things were happening in America at the time, where massive corruption and fraud were rampant. One of the largest being the Crédit Mobilier scandal, which captivated headlines and nearly bankrupted the Union Pacific.
Sounds eerily familiar to the recent Cannabis Industry Boom and Bust.…
But not all was doom and gloom, the survivors of that period thrived in the Echo stage.
This era produced a number of amazing multi billion dollar companies which grew out of the rubble.
Solid, profitable companies with actual operations.
That is the time, where investors can really make long term solid returns by getting in on the right Private Placement opportunities.
Introducing our Cannabis Echo Featured Company: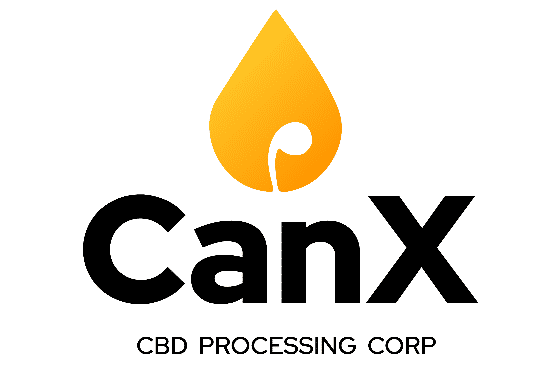 They're a European CBD Hemp Processor, who've been running in stealth mode and focused on growing their business.
As the world focused on the US Hemp market, it became very crowded and consolidation is occurring.
But in Europe, the market is still ripe for the taking.
CanX find themselves in a very fortuitous situation as the Boom and Bust has left no frontrunner in Europe…yet.
The Europe CBD Market is currently $500 Million USD and Estimated to grow to $1.7 Billion USD by 2023.
Despite the overall market size there are only a few dozen companies in Europe actually producing.
There is a large surplus of raw hemp and few extractors are operational.
CanX is one of those few companies, and they are well-positioned to be a major player in the Echo phase.
They aim to be a profit leader in the European industry and have done everything with that goal in mind.
Their operations are in one of the former top 3 Hemp growing countries in the world, which gives them access to a very skilled and cost-effective labor force.
There are one of very few EU GMP Certified CBD companies, which allows for wider international distribution points.
They are planning on going public in Q2 2020 and doing one last Private Placement raise to cover legal compliance and for sales / marketing.
The best part, this raise is at a +30% discount to their conservative discounted cash flow valuation.
Investor Contact

Philipp Fuhrmann – CEO

+1(778)-896-7445
philipp@canxcbd.com

The post Boom, Bust & Echo – When to Profit on Private Placements appeared first on Katusa Research.